SMS Security Systems can provide cost-effective solutions for protecting your business, assets, and employees.
Commercial properties are often targeted by criminals, making it critical to have a robust security system in place to deter and prevent crimes. SMS offers commercial security systems, including access control, surveillance cameras, alarms, and monitoring services.
We understand that each business has unique security requirements, and we offer customized solutions to meet your specific needs. Whether you're a small business owner or manage a large corporation, our experts are here to help you safeguard your business and assets from potential threats.
With technicians and installers well versed in the current fire codes, SMS is your source for the latest in fire alarm protection technology.
Read more about fire alarm systems
Central Station Monitoring
Central Station Monitoring 24/7/365 is a crucial link in the security chain, and we partner with the very best: Rapid Response Monitoring with 3 redundant facilities in Syracuse NY, Corona CA and Henderson NV.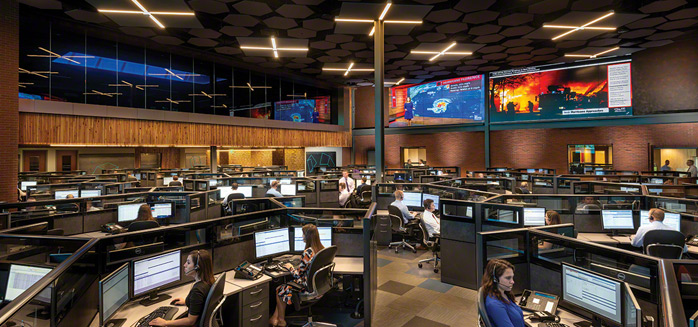 Other Commercial Services
Sprinkler Monitoring & Supervision
Voice & Data Network Cabling