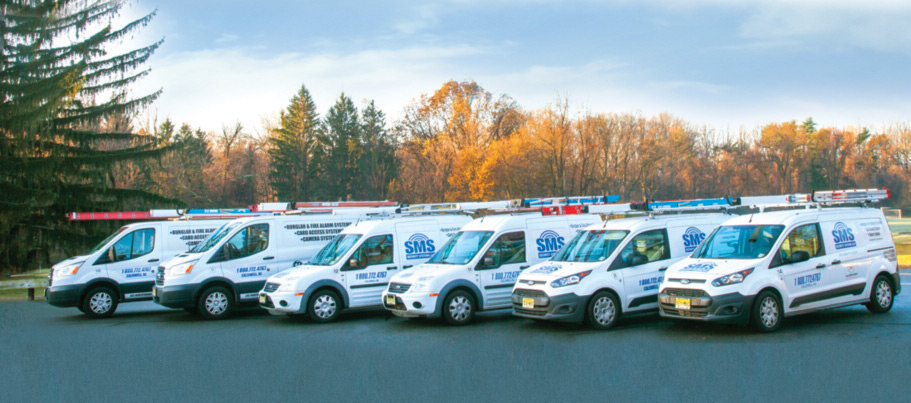 SMS Security Systems, LLC is a family-owned business that has been serving the security and fire alarm needs of homes, businesses, daycare centers and municipalities since 1985.  From our headquarters in West Caldwell, NJ we provide quality installations and superior service in all aspects of the low voltage industry.
Our company's size allows us to provide a higher level of personal service and attention to detail that the national companies cannot match.
SMS is a proud member of NJELSA, the New Jersey Electronic Life Safety Association.  Our founder Scott Stellfox has served as northern region vice president and on the board of directors in the past.  Our installers and service technicians are trained by the Electronic Security Associations National Training program, and they attend continuous in-house and manufacturers training.  A well trained technician ensures each client the very best in trouble-free installation and service.
For the last 38 years, Scott has dedicated his career to the life safety industry and is devoted to community involvement and awareness.  In the past, he has served as vice president of the NJ Northern Region NJELSA and currently serves as vice president for the Rotary Club of the Caldwell's and the North Caldwell Fire Department as Assistant Chief.
As a child, the hit TV SHOW "Emergency!" piqued his interest in the profession and he never looked back!  Today he attributes his entrepreneurial spirit and desire to help people as the main driver for his success.
Since its humble beginnings in Verona, New Jersey, Scott has grown SMS Security Systems into a reputable and impressive operation.  Scott served as an EMT on the Verona Rescue Squad for over 15 years, acting as Squad Captain for three of those years.  He has also taught at the Essex County Police Academy and local fire departments on security and fire alarm systems.  
Scott does not know the meaning of the word "complacency" as he continues to grow SMS Security Systems into a thriving security and fire alarm company.  He has successfully executed five business acquisitions over the past 38 years to expand its now broad capabilities.  With an eye on the future and the planet, Scott has purchased several environmentally friendly Ford Transit Connect trucks to add to the fleet.
Scott has been a devoted member of the NJELSA, always willing to get involved.  On most days he is actively participating in his business' day-to-day operations, but still finds time to help the industry, his community and his friends.
Meet our amazing customer care team!
Our US based customer care team is the heart of our business. Providing clients with service appointments, troubleshooting system issues, customer training and accounting. We provide support services 24/7/365. Two of our team members are even bilingual providing support for our Spanish-speaking clients. All our team members are certified Alarm.com technicians.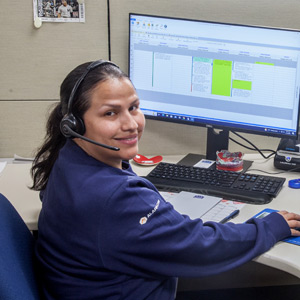 Lily Torres
Senior Customer Care, extension 109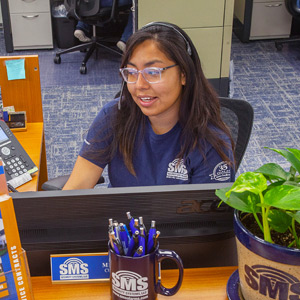 Melissa Luna
Customer Care, extension 102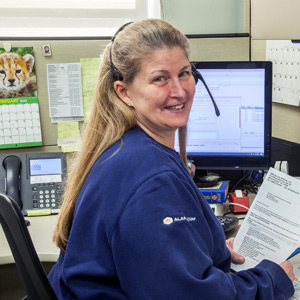 Carla Berra
Senior customer care/accounting, extension 112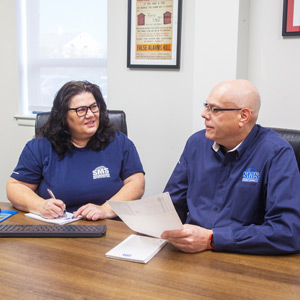 Violet Bakovic
Office Manager, extension 111 (shown with Scott Stellfox)